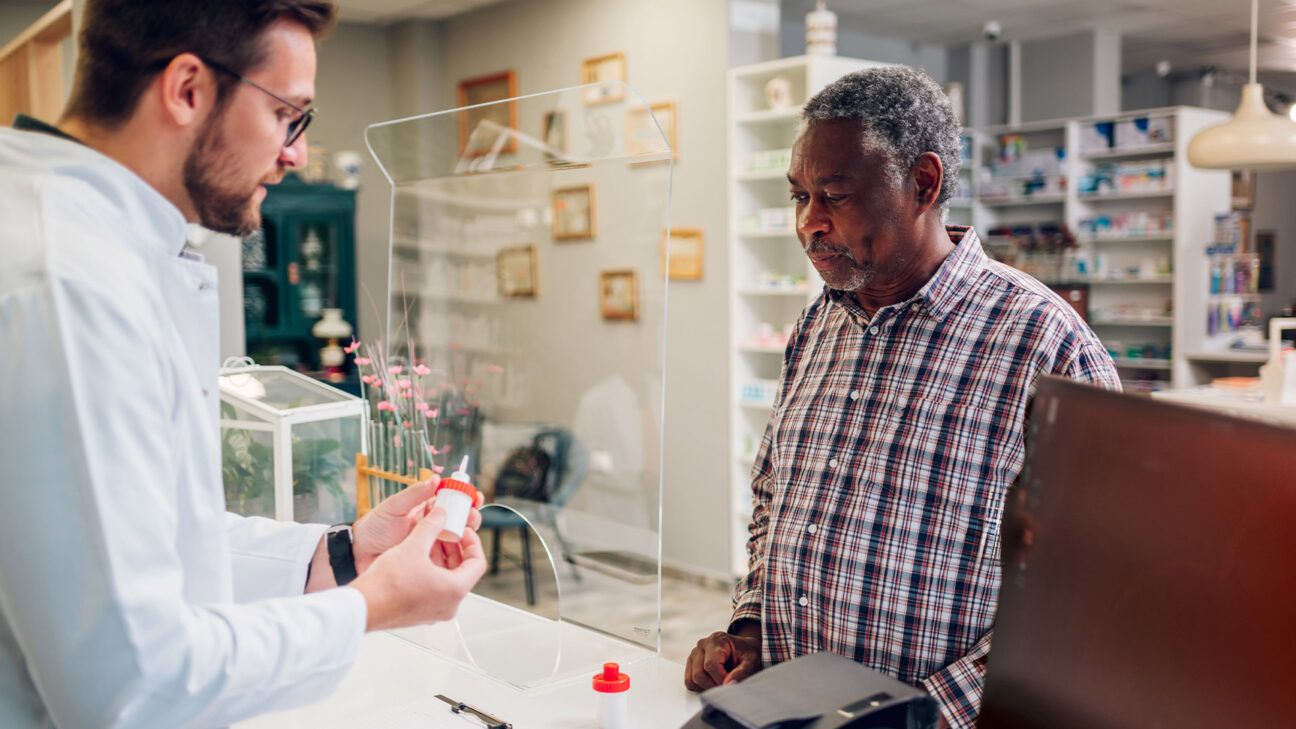 The federal government announced the first 10 prescription drugs subject to Medicare price negotiations, part of the Inflation Reduction Act.
Enrollees may see lower out-of-pocket drug costs, but how much depends on many factors.
Other provisions of the IRA include a $35 cap on a month's supply of insulin and a cap on annual out-of-pocket drug costs.
In a move aimed at lowering out-of-pocket health care costs for millions of older Americans, the federal government announced on August 29 the first 10 drugs subject to price negotiations between Medicare and drugmakers.
As part of the Inflation Reduction Act (IRA) signed into law last year, the Centers for Medicare & Medicaid Services (CMS) will begin negotiating a maximum fair price for popular drugs used to treat diabetes, blood clots, heart failure, and other conditions.
At a White House event on the day of the announcement, President Biden accused drugmakers of "[keeping] prescription drug prices high to increase their profit" and "[extending] patents on existing drugs to suppress fair competition instead of innovating."
But "finally, finally, finally, we had enough votes, by a matter of one, to beat Big Pharma," he said.
Which drugs are covered by negotiations?
The drugs selected for the first round of Medicare price negotiations are as follows, with four out of 10 used for the treatment of diabetes:
These 10 drugs accounted for $50.5 billion (or 20%) in prescription drug costs for Medicare Part D between June 1, 2022 and May 31, 2023, according to the Department of Health and Human Services.
Medicare enrollees paid $3.4 billion in total out-of-pocket costs in 2022 for these drugs, said HHS.
The drug with the highest out-of-pocket cost was Imbruvica at $5,247 per enrollee, and NovoLog had the lowest cost at $121 per enrollee.
Among enrollees who do not receive financial assistance, the average annual out-of-pocket costs ranged from a high of $6,497 per enrollee for Imbruvica to a low of $261 per enrollee for NovoLog.
In future years, additional drugs will be selected for price negotiation — up to 15 drugs for 2027 and 2028, and up to 20 drugs for 2029 and subsequent years.
When will savings go into effect?
By September 1, 2024, CMS will publish any agreed-upon negotiated prices for the 10 drugs. These prices will come into effect starting January 1, 2026.
However, several lawsuits filed by drugmakers and trade associations challenging the constitutionality of this IRA provision could complicate that timeline.
In addition, the outcome of the 2024 presidential election could disrupt price negotiations, one expert told Politico, especially if Republicans win the White House and take control of Congress.
Medicare enrollees, though, will see relief from drug prices before 2026, thanks to two other provisions of the IRA.
One caps a beneficiary's Medicare Part D out-of-pocket costs at $2,000 a year, starting in 2025.
The other, already in effect, caps out-of-pocket costs for insulin for beneficiaries at $35 for a month's supply. This has already led to increases in the total number of insulin prescriptions filled for Medicare enrollees.
Ken Thorpe, PhD, professor and chair of Emory University's School of Public Health, said these two provisions will have more of an immediate benefit for Medicare enrollees.
In contrast, "price negotiations are largely geared to generating Medicare savings, not necessarily savings to patients," he told Healthline.
Many of these drugs are used by a large number of Medicare patients, he pointed out. For example, Eliquis is used by 3.7 million Medicare enrollees. So even a small reduction in the negotiated price over the current price would translate to large savings for Medicare.
The Congressional Budget Office estimates that Medicare will save $98.5 billion over 10 years from the price negotiations.
How will price negotiations work?
In determining the maximum fair price for a selected drug, CMS will take into account other treatment alternatives, and factors such as costs related to research, development, production, and distribution of the drug.
Price negotiations will involve several steps:
Drug companies and the public will be able to submit data and information on the drugs selected for price negotiation, no later than October 2, 2023.
During fall 2023, CMS will invite each drug company with a selected drug to a meeting to discuss its submitted data. CMS will also hold focus groups with patients about the selected drugs.
CMS will send an initial offer of a maximum fair price for each drug no later than February 1, 2024. Drug makers will have 30 days to respond — either accepting the offer or suggesting an alternative price — or face a potential excise tax on sales of that drug.
Price negotiations will continue through spring and summer 2024, with up to three additional meetings between CMS and drug companies.
CMS will publish an explanation of its decision on the final price by March 1, 2025.
Will this reduce out-of-pocket costs?
Jeromie M. Ballreich, PhD, an associate scientist in the Department of Health Policy and Management at the Johns Hopkins Bloomberg School of Public Health, said he expects many Medicare beneficiaries taking these drugs will see lower out-of-pocket costs.
However, he said there are still several unknowns surrounding the impact on enrollees, including how Medicare plans will respond to the negotiated prices.
Whether price negotiation will actually result in lower costs for enrollees will depend, in part, on how large the negotiated price reduction is compared to current prices.
In addition, if enrollees already pay a flat copayment for a drug, they may not see additional savings.
However, if they pay coinsurance for a drug (a percent of the price), they could save money — but only if the negotiated maximum fair price is lower than the current price negotiated by their Medicare plan.
"Many of these drugs are on formularies, where beneficiaries pay a coinsurance," Ballreich told Healthline, "so if the [negotiated] price comes down, beneficiaries are obviously going to benefit through lower out-of-pocket costs."
He pointed out that many of the first 10 drugs eligible for price negotiation already have large manufacturer rebates associated with them, which limits the potential savings.
However, going forward, he thinks enrollees may see larger savings resulting from price negotiations for cancer drugs — that often have low manufacturer rebates — and also for drugs that you get at a doctor's office or in a hospital outpatient setting (Medicare Part B).
Other benefits for enrollees
Enrollees may also see lower Part D premiums as a result of price negotiations — up to $85 in savings per year by 2029 for some people, according to KFF.
Price negotiations could even improve enrollees' access to these 10 drugs.
The IRA requires that Medicare Part D plans and Medicare Advantage prescription drug plans cover all drugs with a negotiated maximum fair price. This includes all dosage forms and strengths.
Lowering out-of-pocket costs for enrollees is not just about saving them money, but helping them manage their health conditions.
People with high drug costs may skip doses of their medications or cut their pills in half to make their prescription last longer, said Ballreich.
"So I think lower out-of-pocket costs will generally benefit adherence," he said, "which is a good thing for the Medicare system."
Thorpe would have liked to see Medicare eliminate or greatly reduce out-of-pocket costs for all drugs used to treat common chronic conditions such as diabetes, high blood pressure, high cholesterol and mood disorders.
"This would help people stay out of the hospital, emergency room and clinic," he said, "which would keep them healthier and save Medicare money."
Takeaway
The federal government will soon begin price negotiations with drug makers for 10 drugs commonly used by Medicare enrollees.
The negotiations will set a maximum fair price for each drug. Whether this saves enrollees money depends on a number of factors, including the current out-of-pocket price and their plan.
In future years, additional drugs will be subject to price negotiations, with the potential for even bigger out-of-pocket savings for enrollees.